Tenth week, not specially the time to recall how it started, and still, a soon event makes me think about the past days. Today is Sunday, and this Monday, tomorrow, in less than 24 hours now, my roommate Keven will leave and go back to Quebec, TABARNAK !!!
I can remember I arrived around midnight and he was there waiting for me in a so fancy The Flash Pajama ahah ! Criss the first impression was good, I felt at ease.
It is not the first time I am in a place where there is a turnover with roommates so I know how to no be close to someone and avoid mourning departs. And sometimes, Osti de Câlisse, life surprise you and you meet real nice people that you cannot do other way than creating a bond with them. He is like a brother for me, we've talked and shared a lot together.
The best part is definitely our deep talks about others, sentiments, future, possibilities, etc. Almost every evening we could remake the world just by talking ahah !! He is not someone to judge you, and is very open minded, if you have the chance to earn his trust you will learn he had many interesting experiences.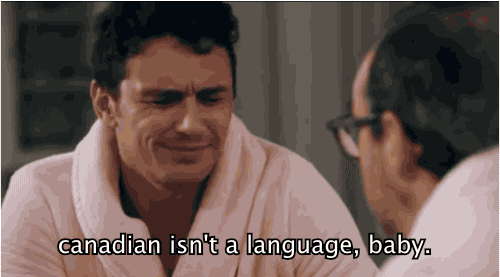 Not the best part, but Marde, we laughed so much about our language difference ! We both speak French, however our French is sometimes so unusual for each other. French Canadian speak some kind of Old French for me I would say, because at many times I thought he was speaking like my grandmother, and sometimes I would just say "I'm sorry, what the hell did you just say ?" Ahah
One thing sure, I'll meet him again !
PS : Look at the little girl behind him while he is eating Noodles